On the 5th of July 1996, a special little game was released in Japan, "NiGHTS into Dreams…"!
This game would go on to become a cult classic, garnering love and support from fans of the characters and worlds
it presented as well as the music and gameplay!
25 years have passed since that initial release and here I am now writing up this anniversary article,
curating all of the latest fan projects sent in to us, of which there is plenty!
Let's have a look at what one of the most talented fanbases around has been up to to mark the occasion~!
7Marichan7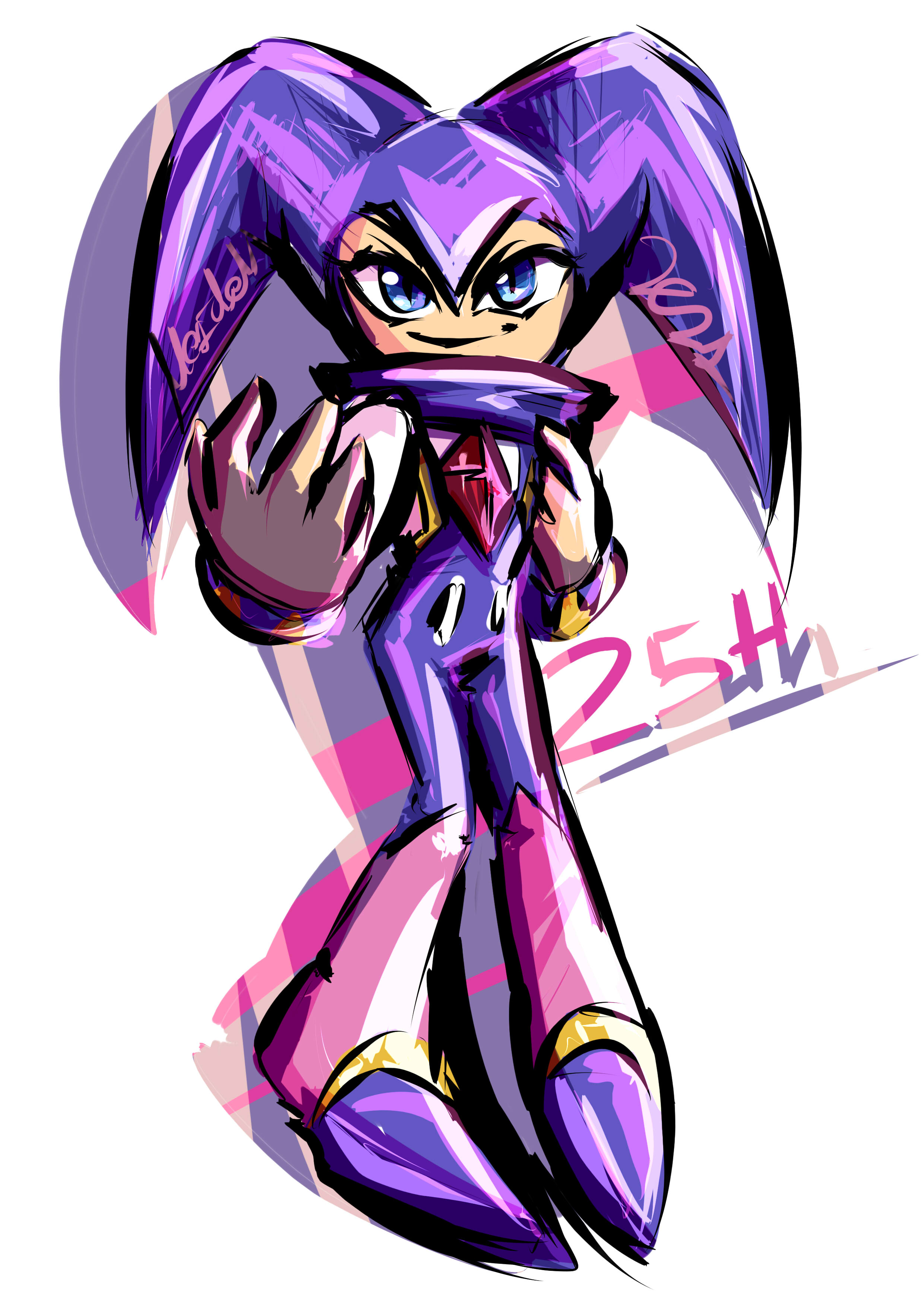 7Marichan7 shared this lovely picture of NiGHTS holding out his hand~!
Acrosanti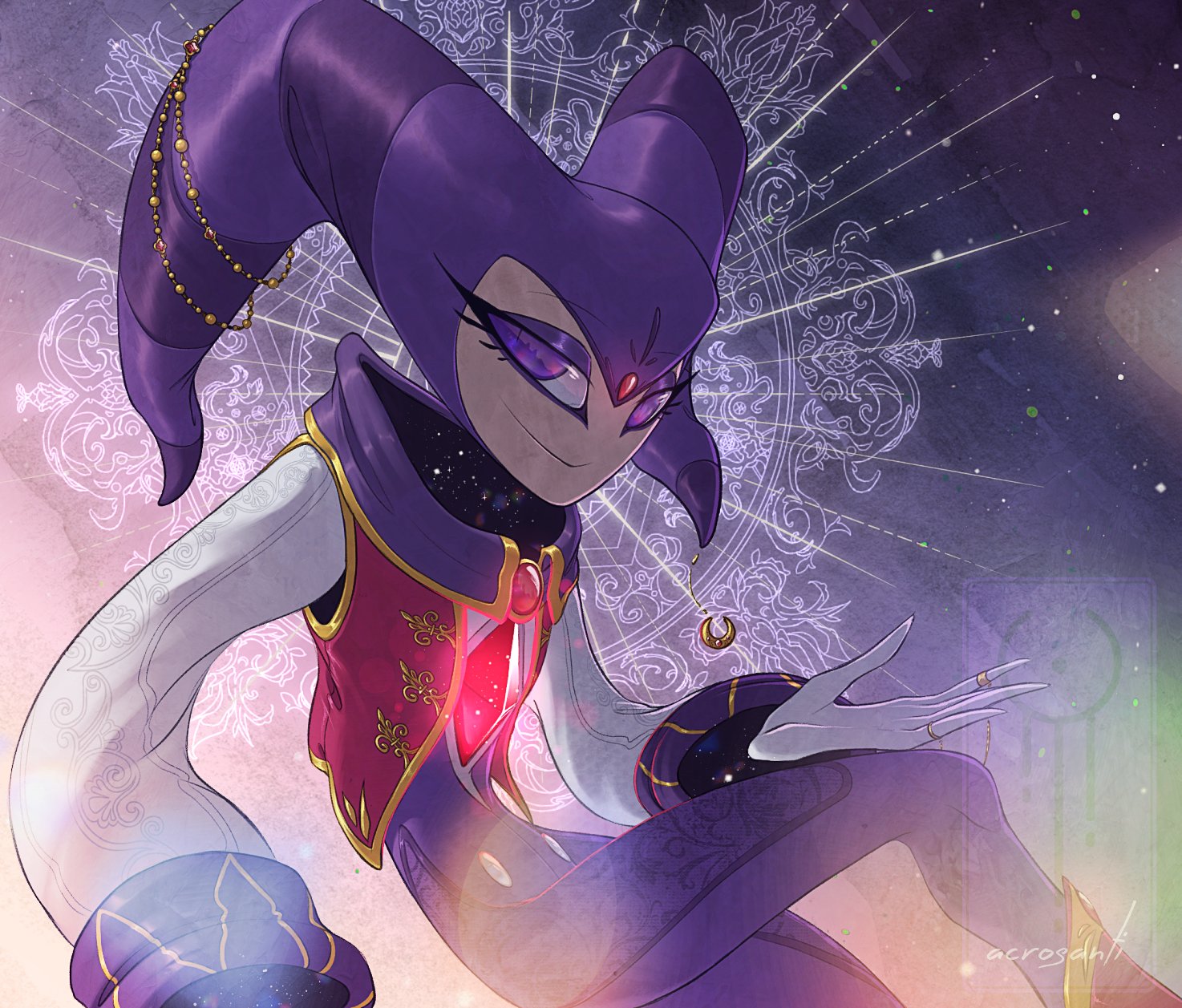 Acrosanti shared this incredible piece of NiGHTS with many intricate details and a subtle redesign~!
AdventureBlur
AdventureBlur shared a fantastic video look at some NiGHTS obscurities~!
CaptainElfie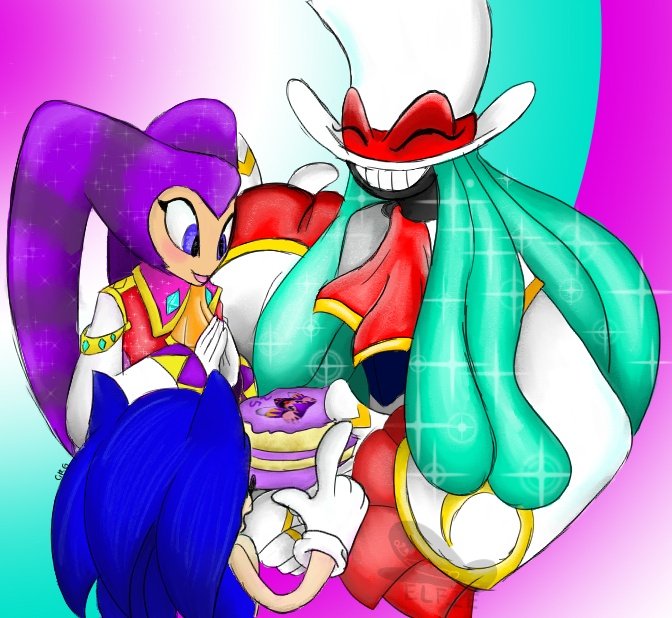 CaptainElfie shared this great picture of NiGHTS' brethren giving him a cake~!
Charlo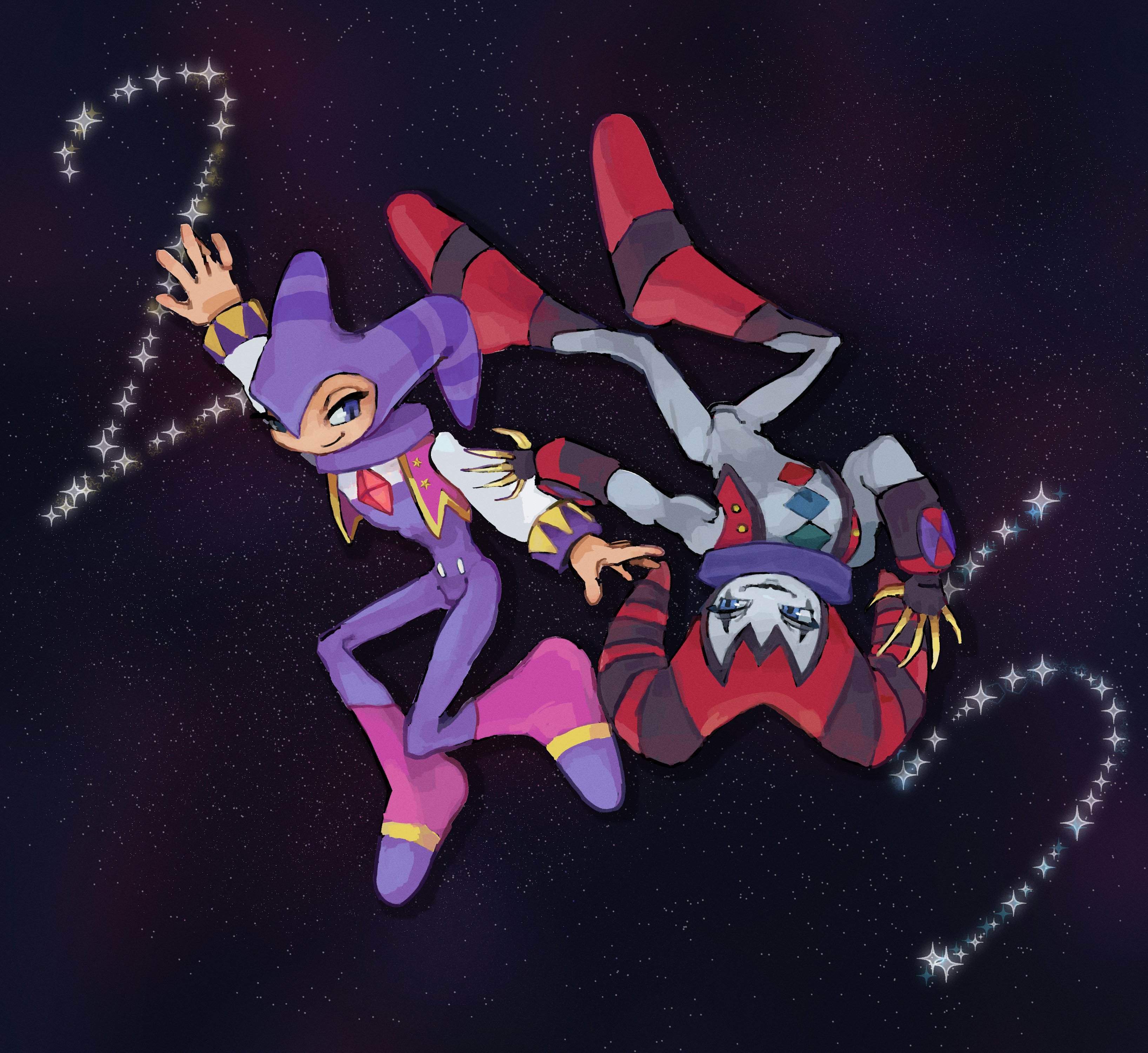 Charlo shared this awesome picture of NiGHTS and Reala~!
CottonEyedJosie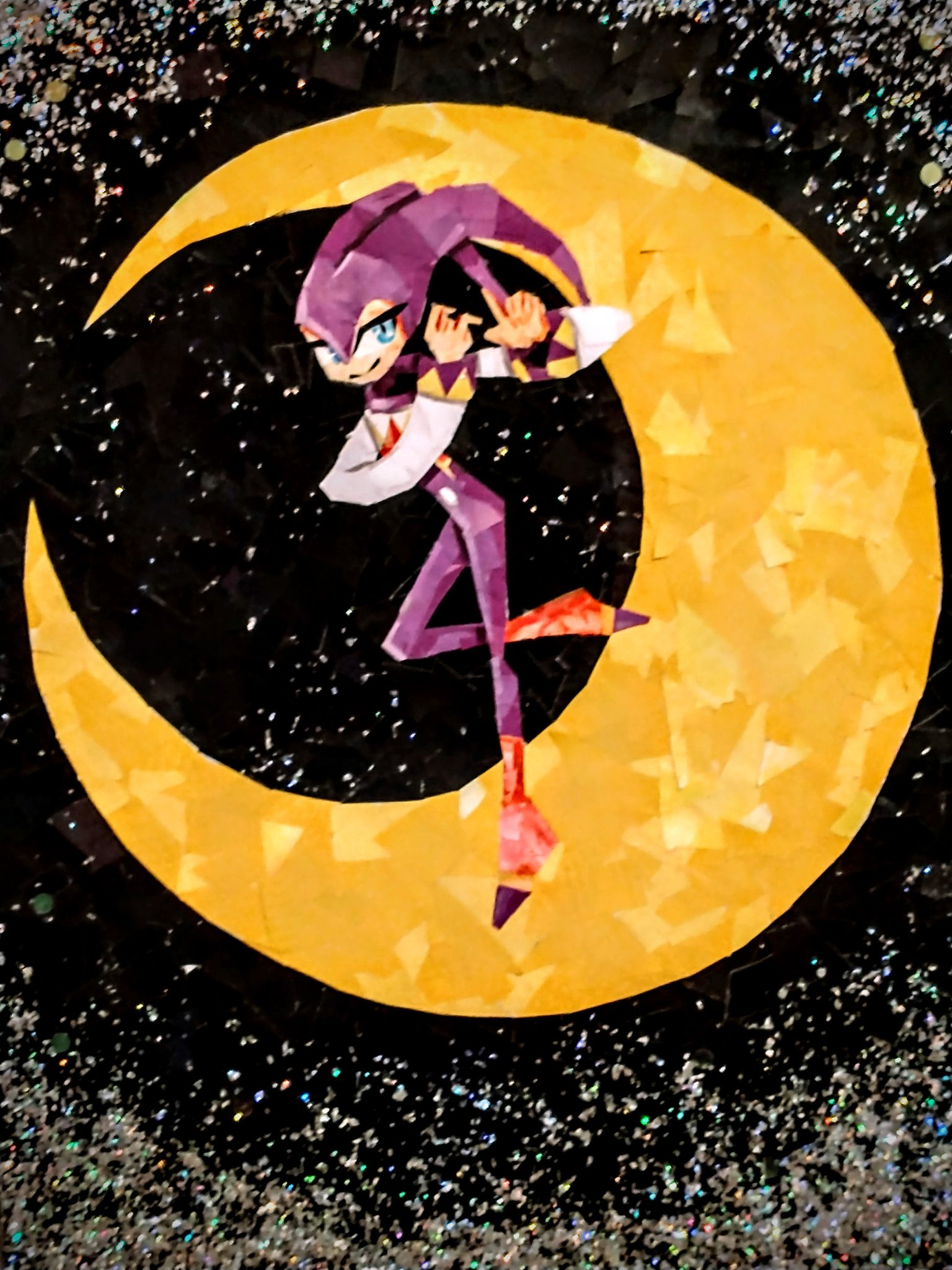 CottonEyedJosie shared this amazing mosaic piece of NiGHTS~!
Dex la Cabra

It's me! I quickly drew a piece of NiGHTS art to mark the occasion!
The minimalism of the Japanese cover was a big help haha!
D.P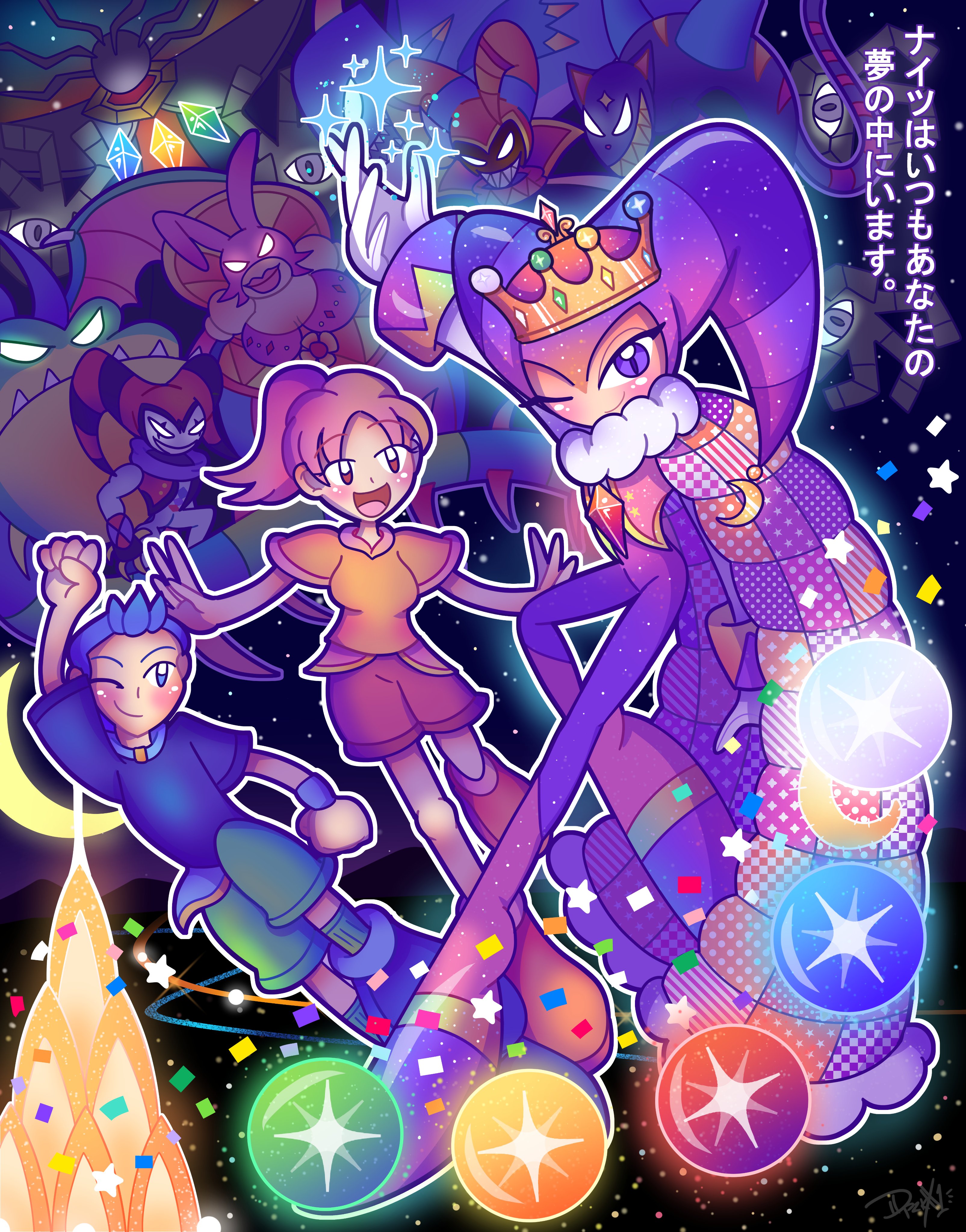 D.P shared this outstanding piece to celebrate the occasion! I will never get enough of the duvet cape~!
DreamCastingArt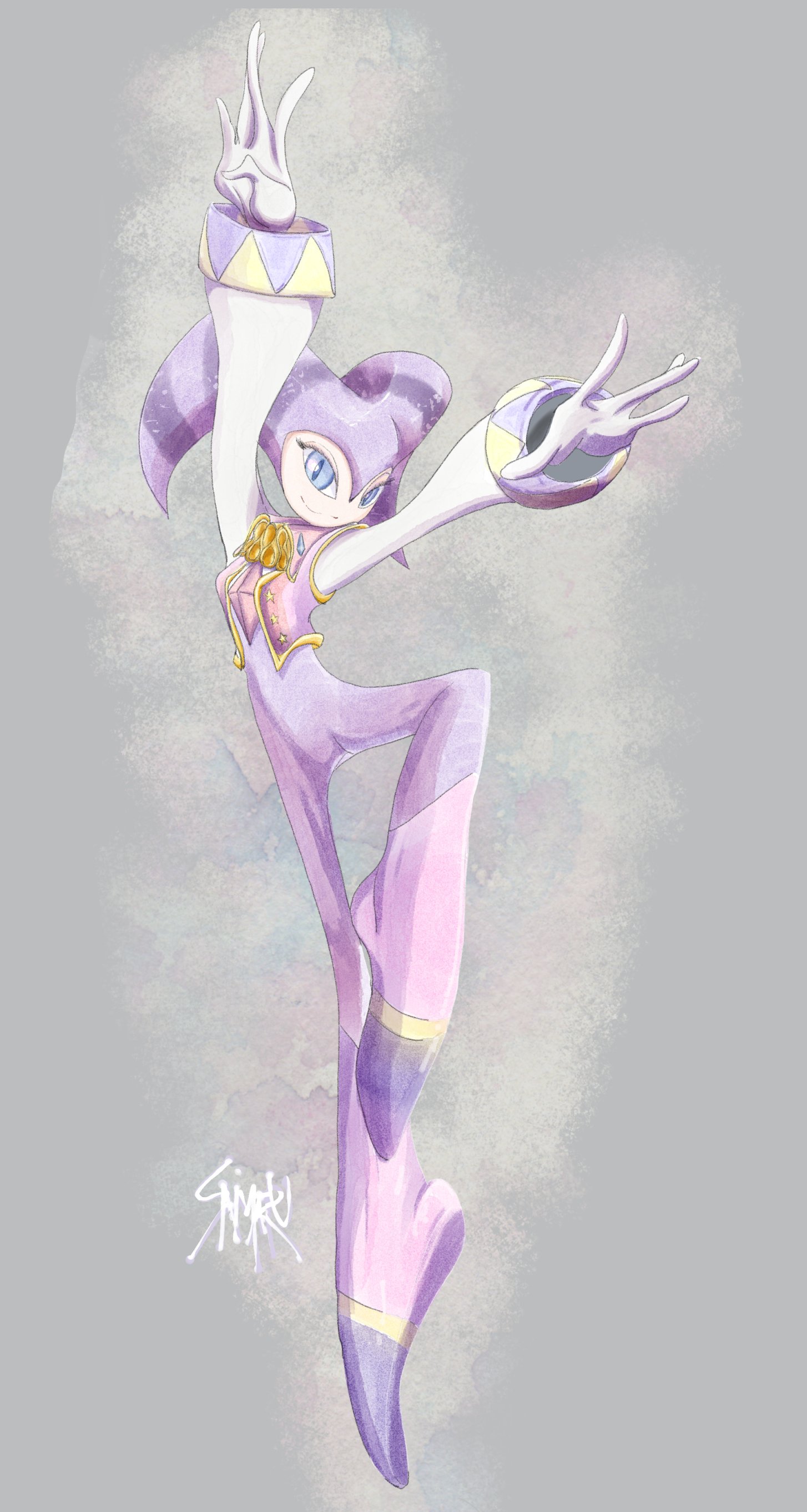 DreamCastingArt shared this picture of NiGHTS looking very sleek and elegant~!
Dreamie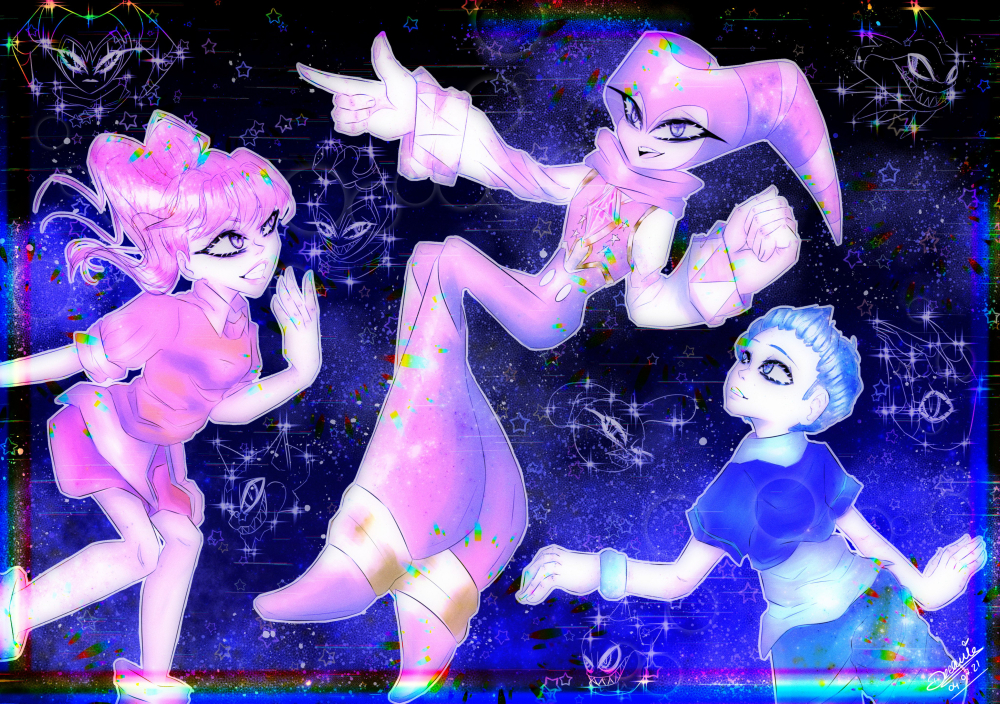 Dreamie shared this incredible picture of the NiD crew, including Nightmaren constellations~!
DreamyImagination101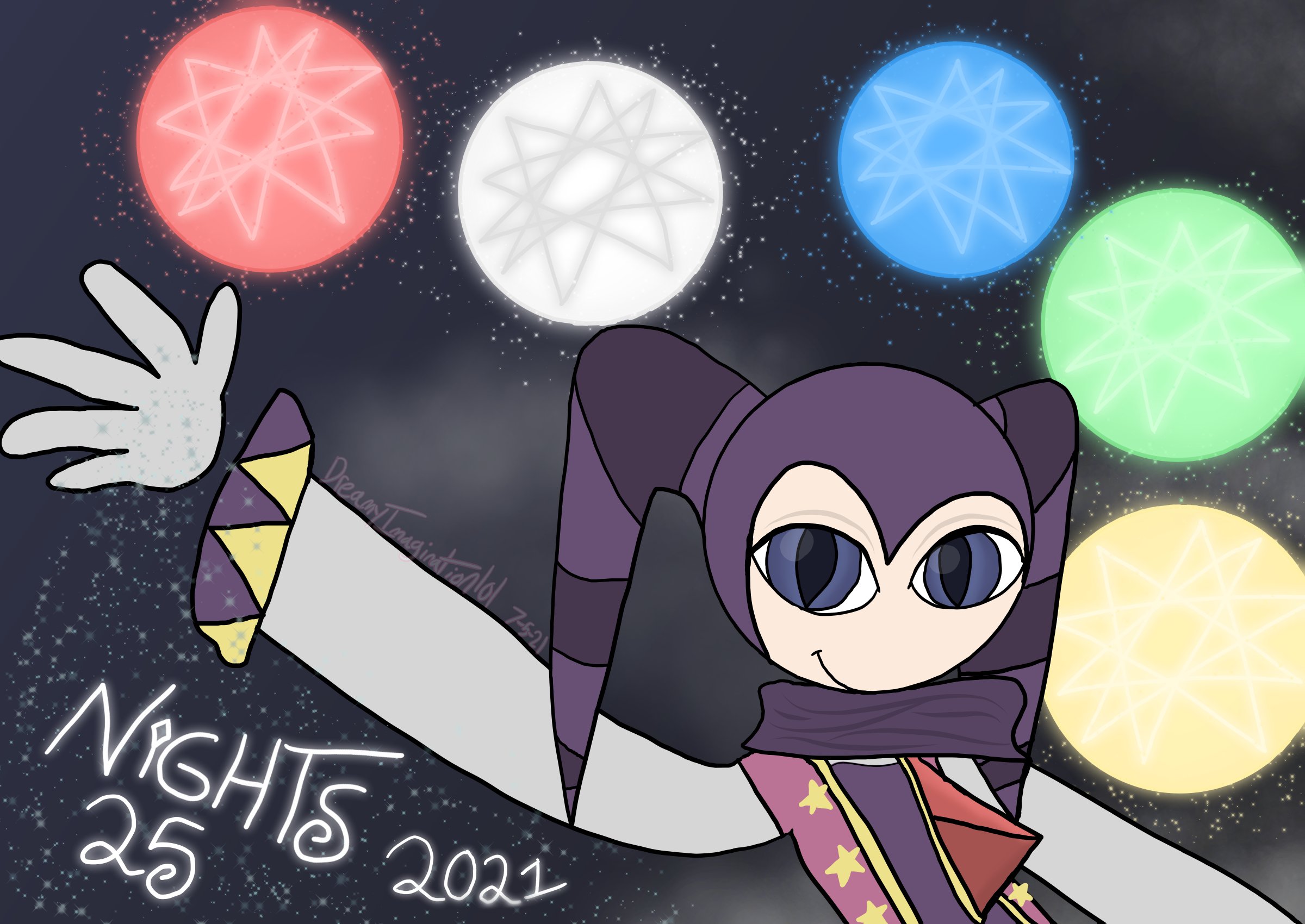 DreamyImagination101 shared this fantastic picture of NiGHTS and all 5 Ideya~!
D-Thessy
D-Thessy shared this heartwarming piece of NIGHTS and Reala holding hands~!
Frag-Raptor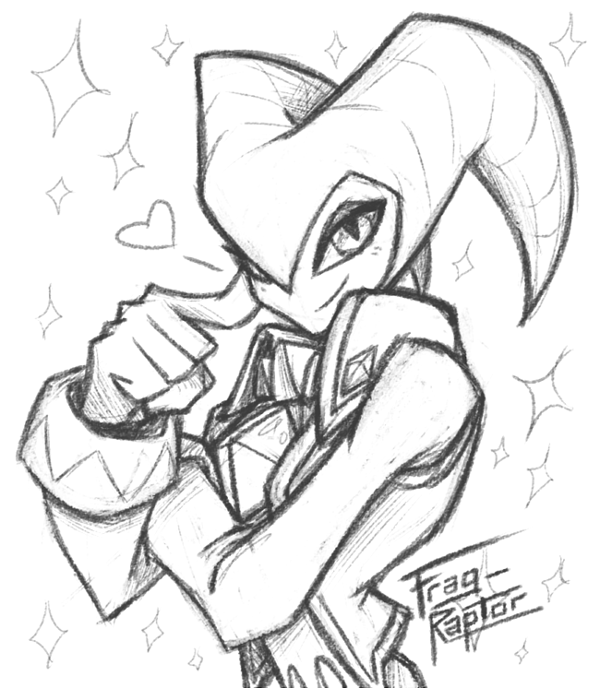 Frag-Raptor shared this really cool pencil drawing of NiGHTS~!
F**kMyLife4412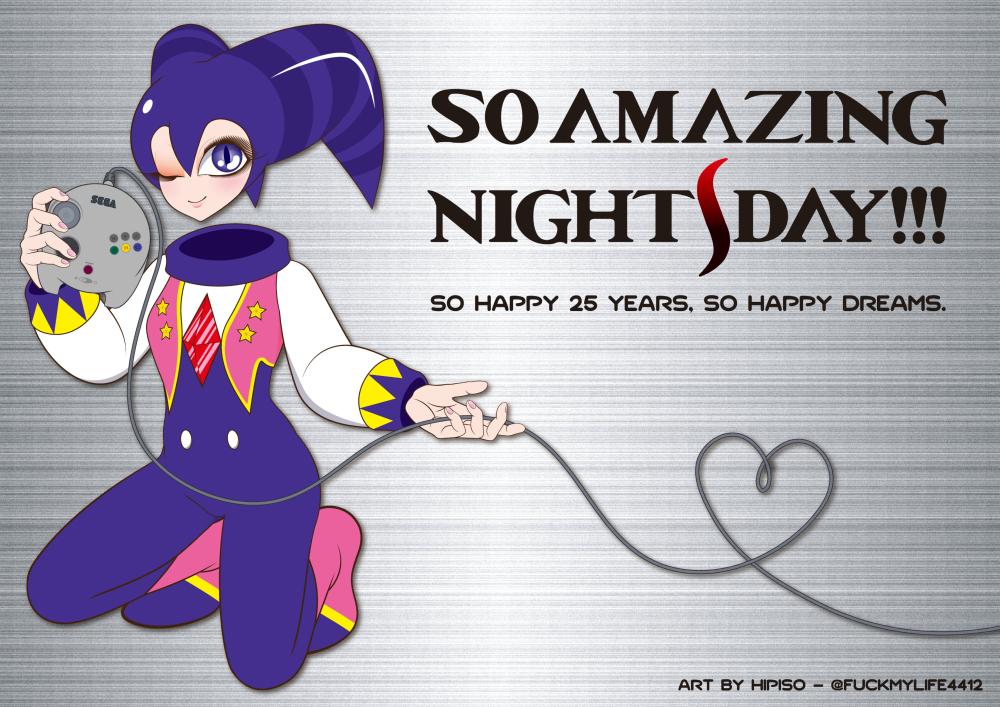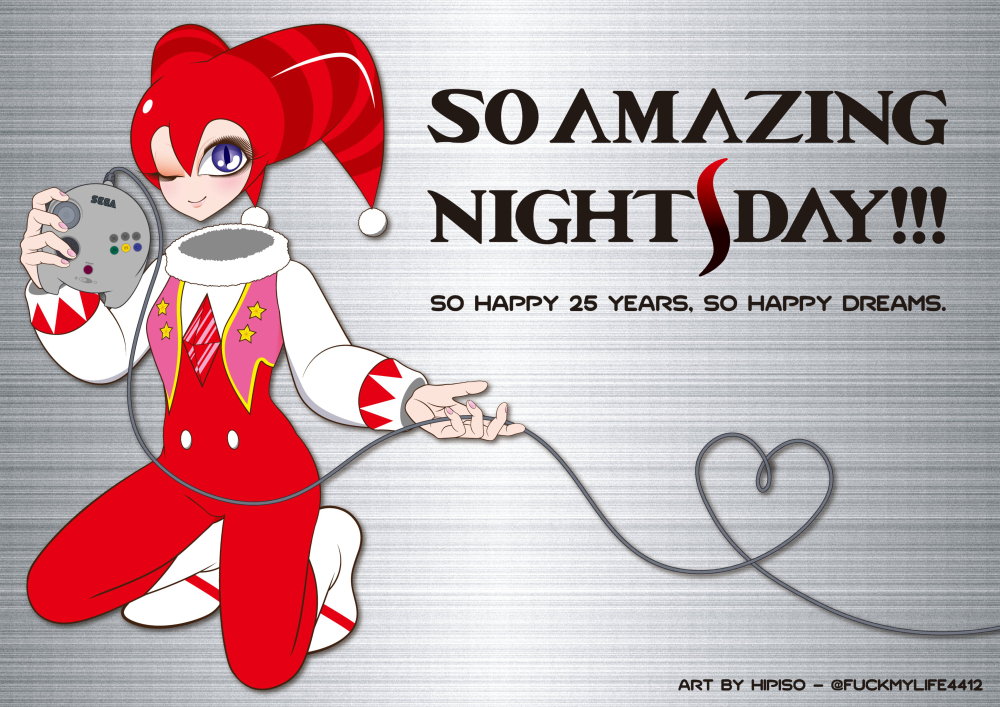 F**kMyLife4412 (what a username haha I love it!) shared these lovely pictures of NiGHTS
in both his standard and christmas outfits~!
KitSketches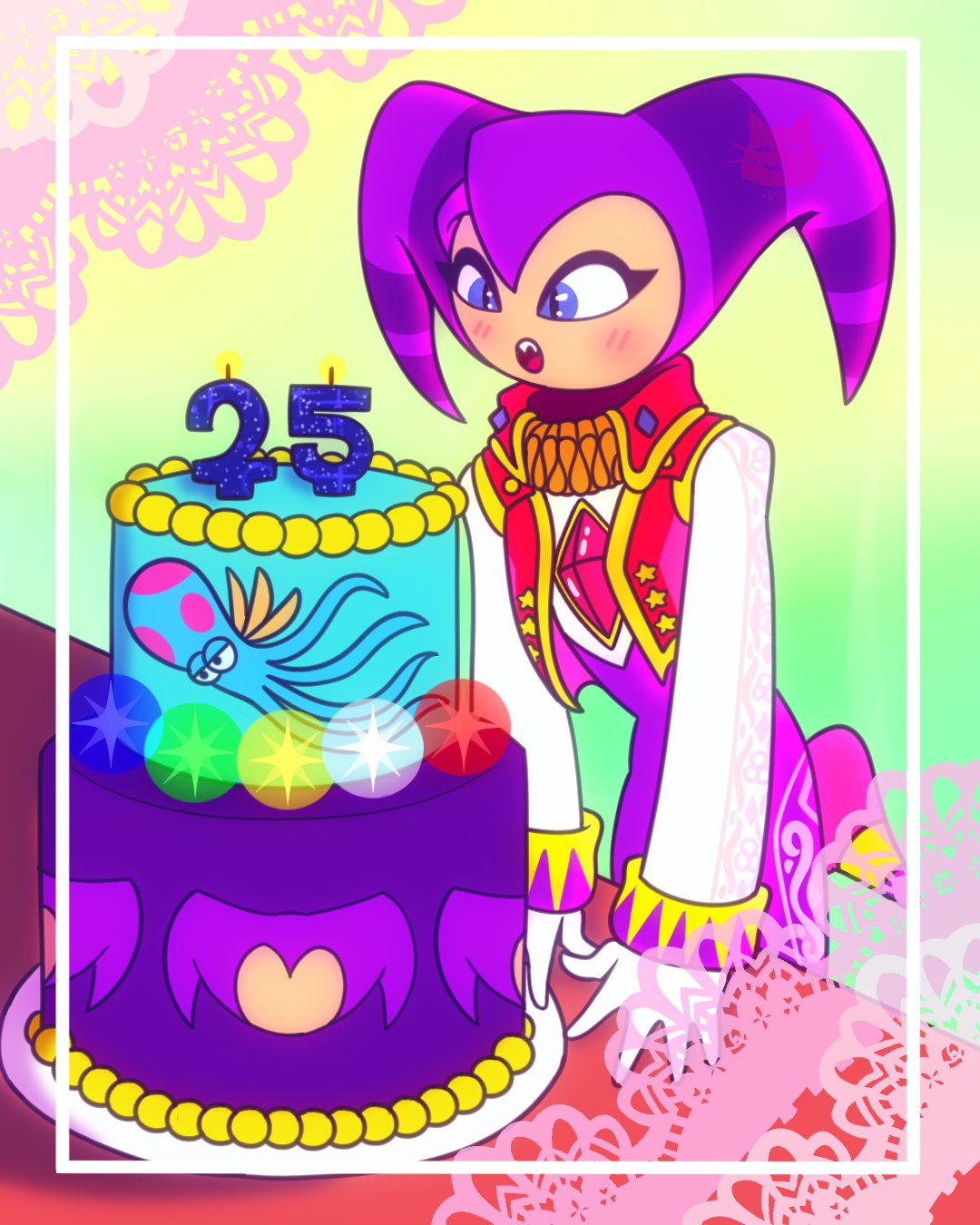 KitSketches shared this picture of NiGHTS with a big birthday cake, on which is the true MVP of the series, Octopaw!
LegendCartBoy
LegendCartBoy shared an article dedicated to Reala for the series anniversay! You can read it on Source Gaming's site here~!
Luna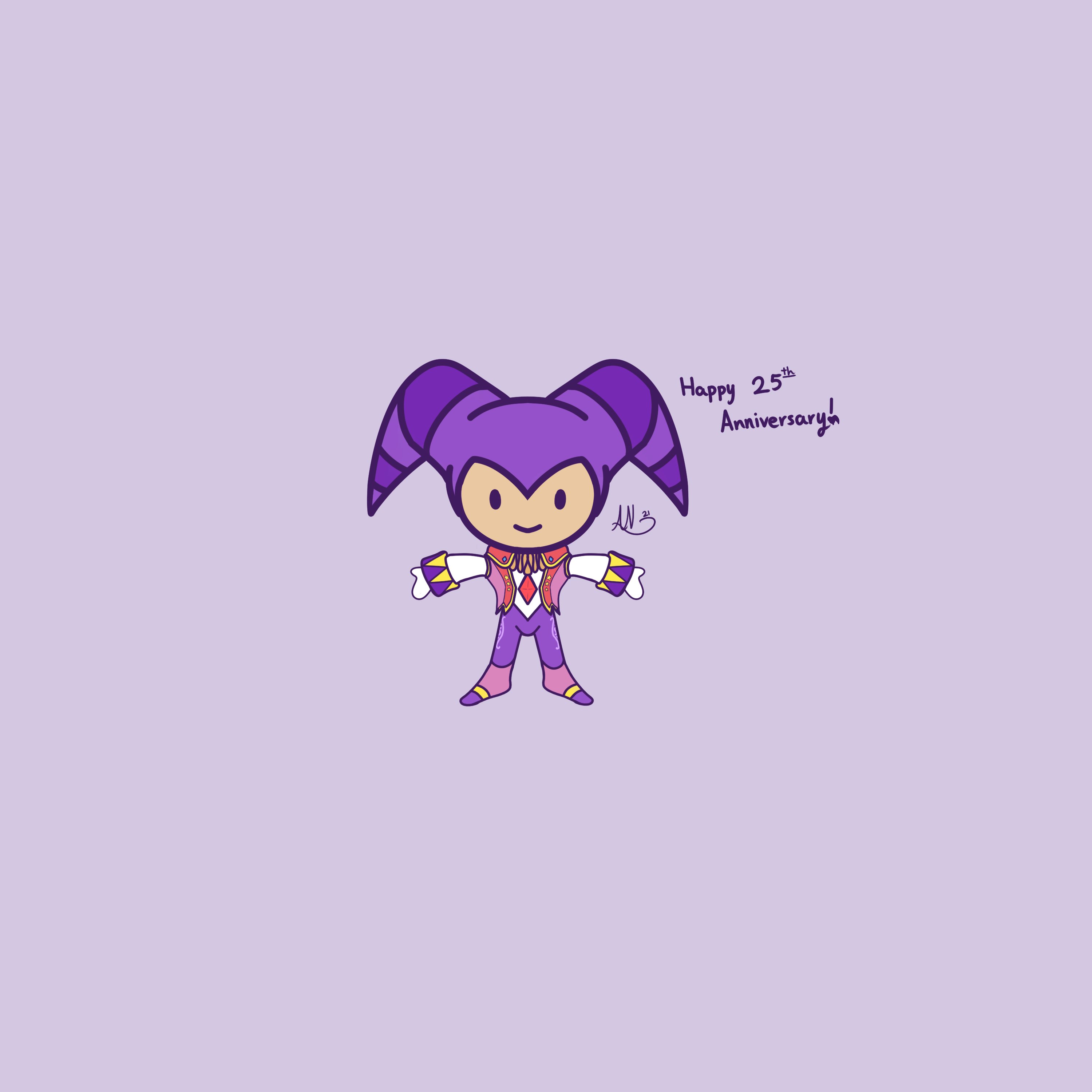 Luna shared this really cute picture of NiGHTS! I really like how small NiGHTS is here~!
Maritime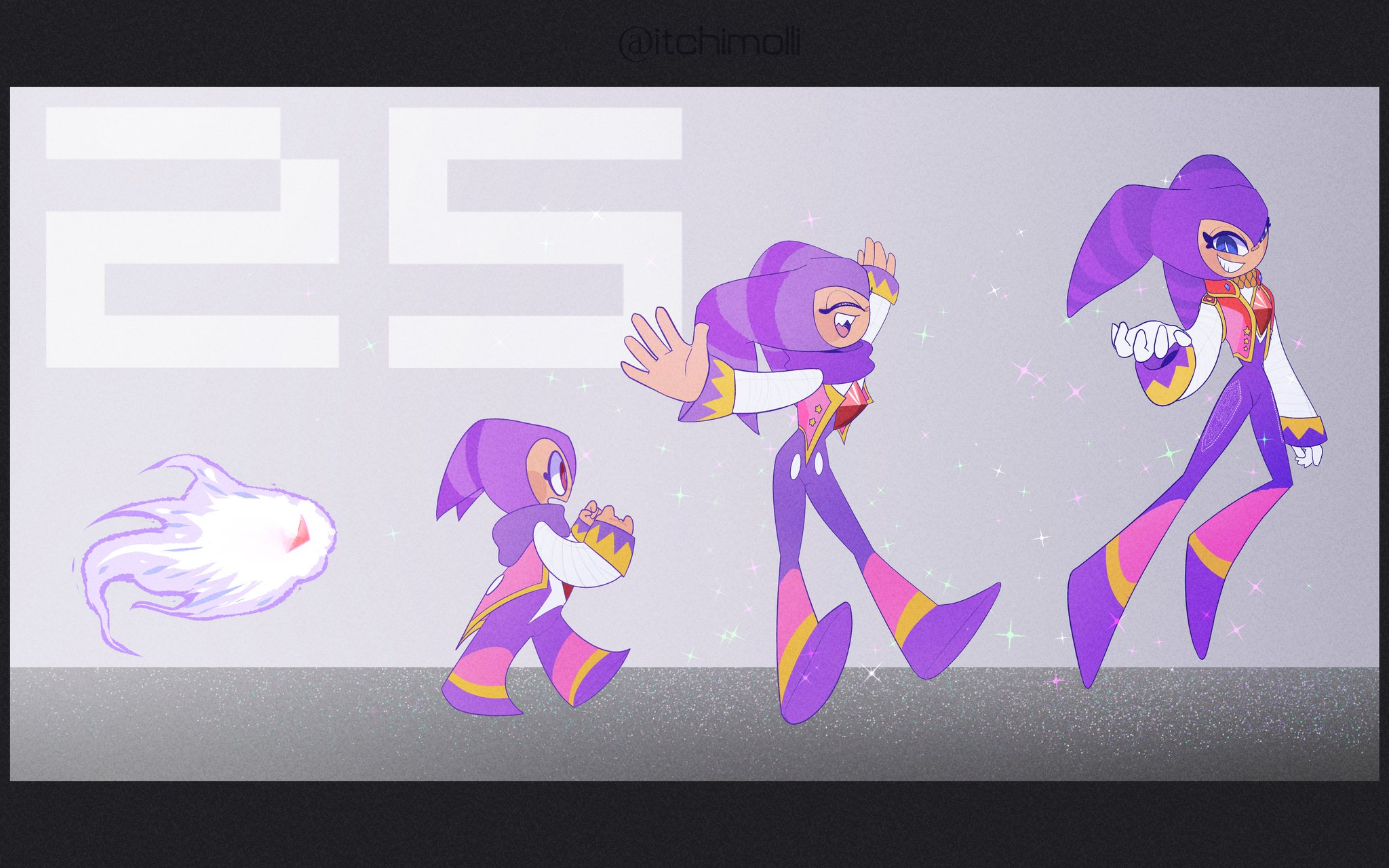 Maritime shared this lovely piece showing NiGHTS grow up from mere spirit to JoD design~!
Megan Moonbeam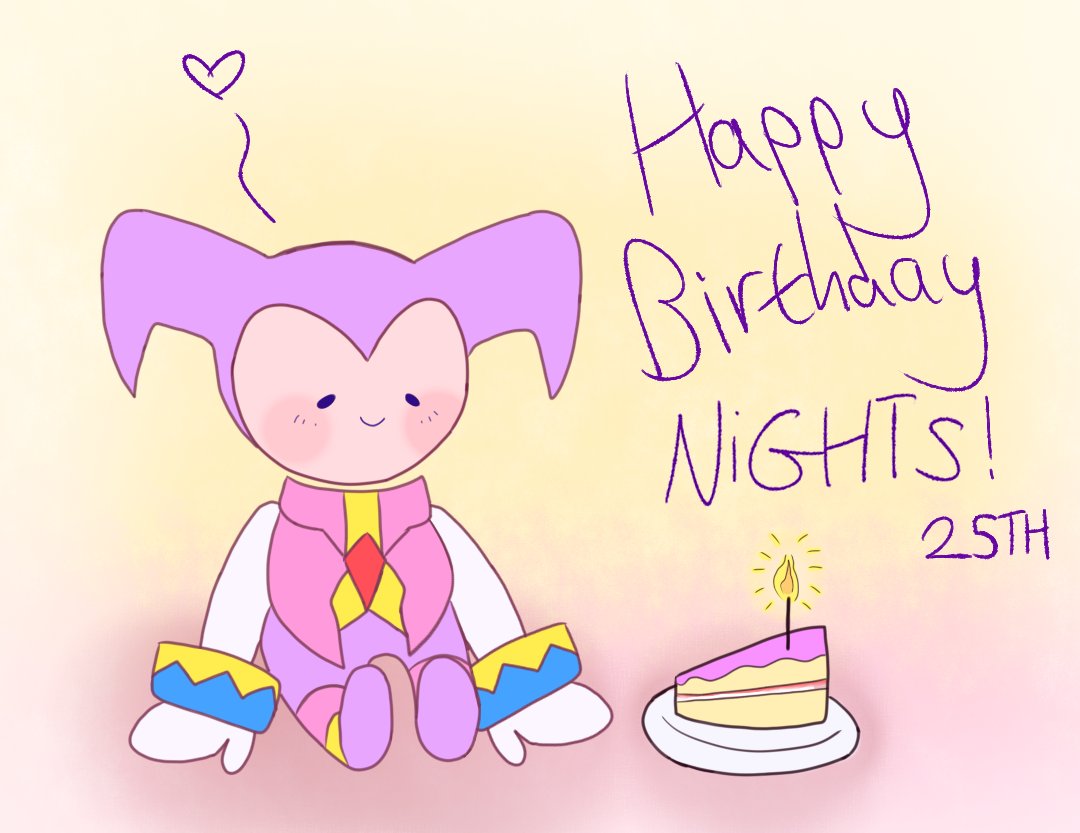 Megan Moonbeam shares this darling picture of PaPetch style NiGHTS with cake~!
MisterSureShot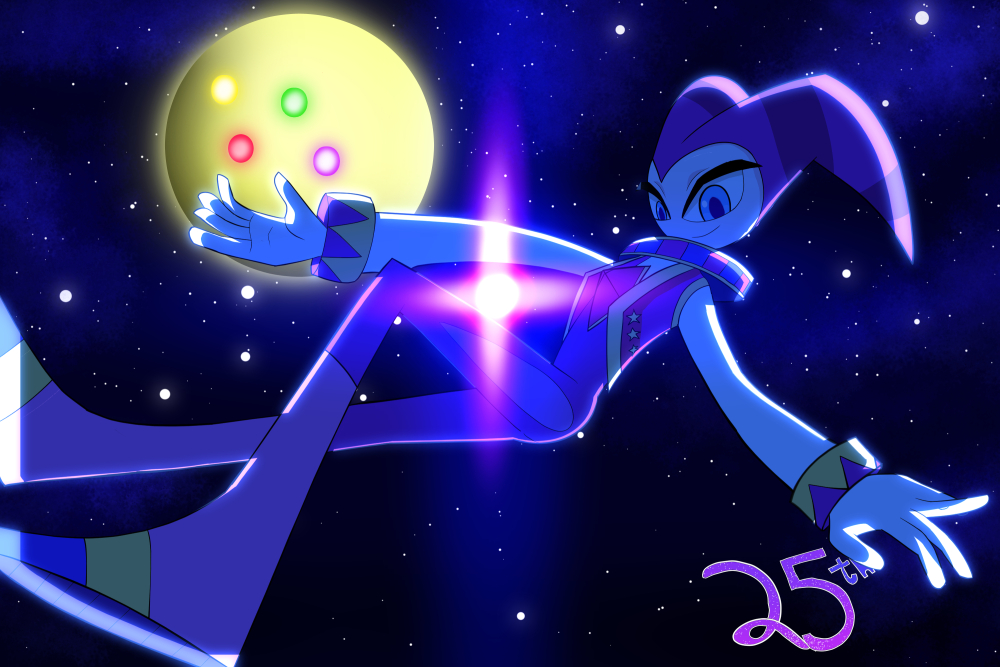 MisterSureShot shares this dreamy picture of NiGHTS in the night sky~!
NiGHTS into Zines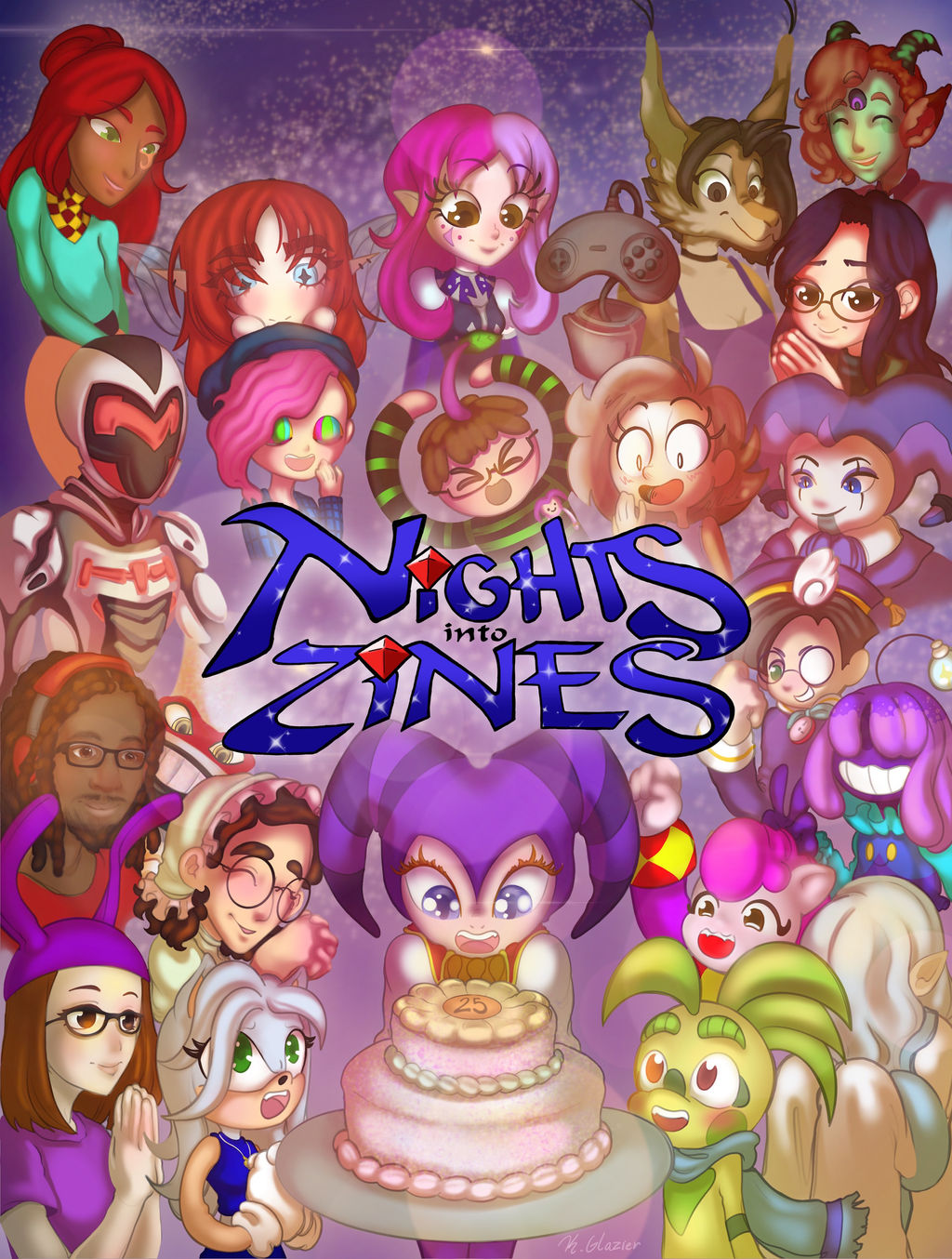 Anthro7 and her team have released the latest issue of NiGHTS into Zines, and it is a DOOZY~!
NetNomad
NetNomad shared this tweet, showing a fantastic MGSDRV cover of "Message From Nightopia"!
Follow the link and give it a listen~!
Pennyadodumuss

Pennyadodumuss shared with us this spectacular picture of NiGHTS watching fireworks~!
Pikmin442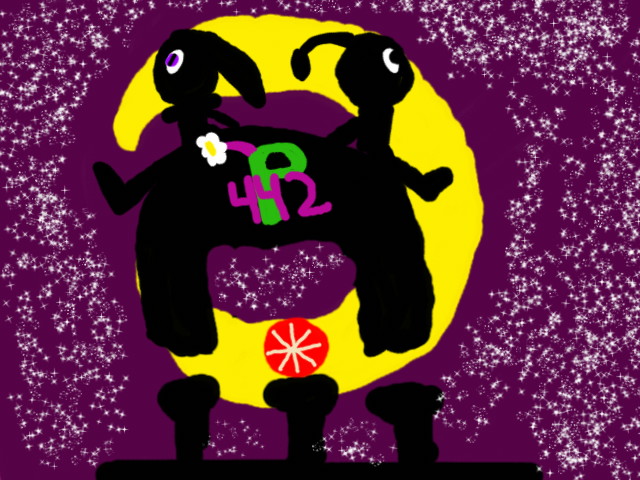 Pikmin442 shared this starlit picture of NiGHTS and a Pikmin sitting on an Ideya Palace~!
Poppohatosabure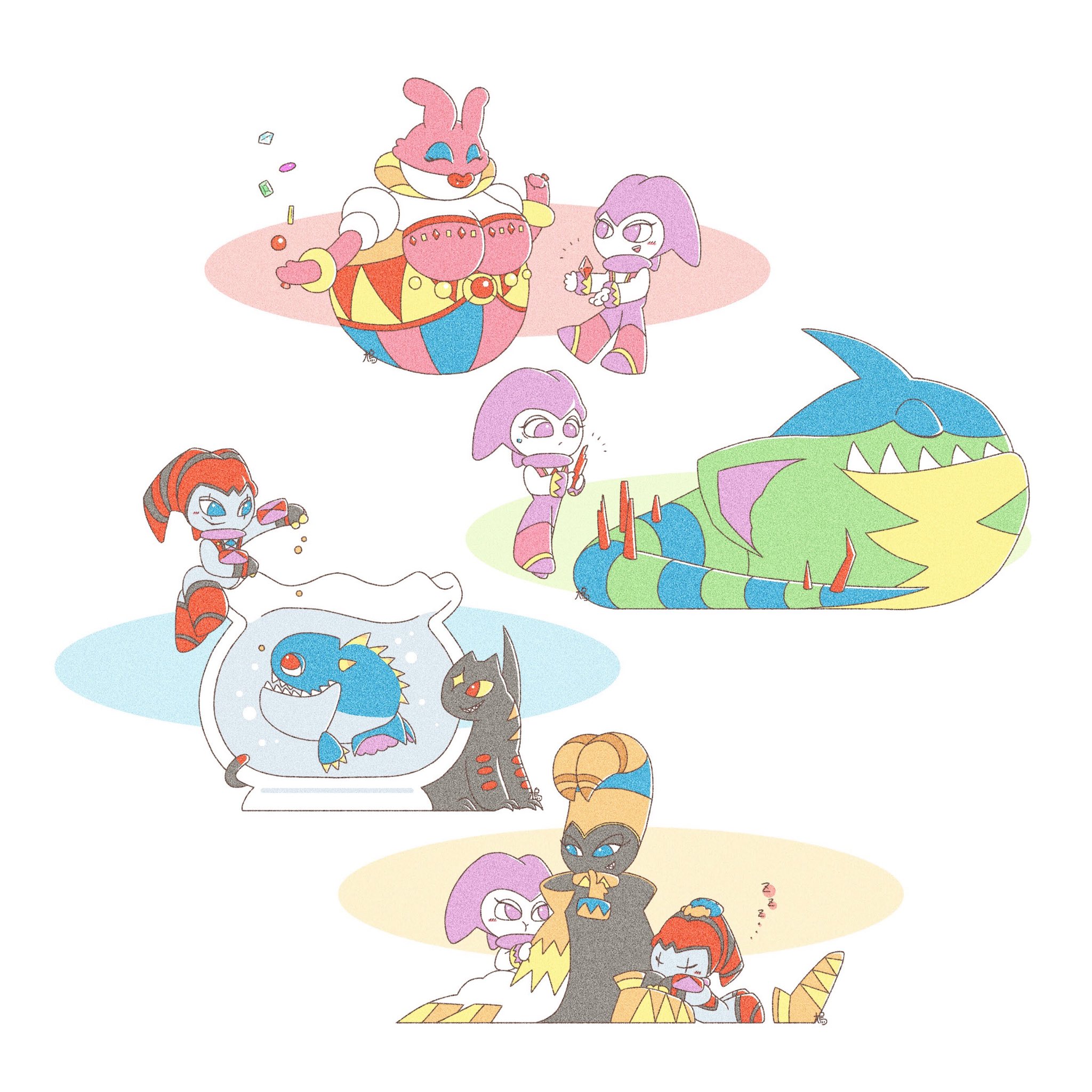 Poppohatosabure shared this peaceful picture of NiGHTS and his Nightmaren family~!
Prince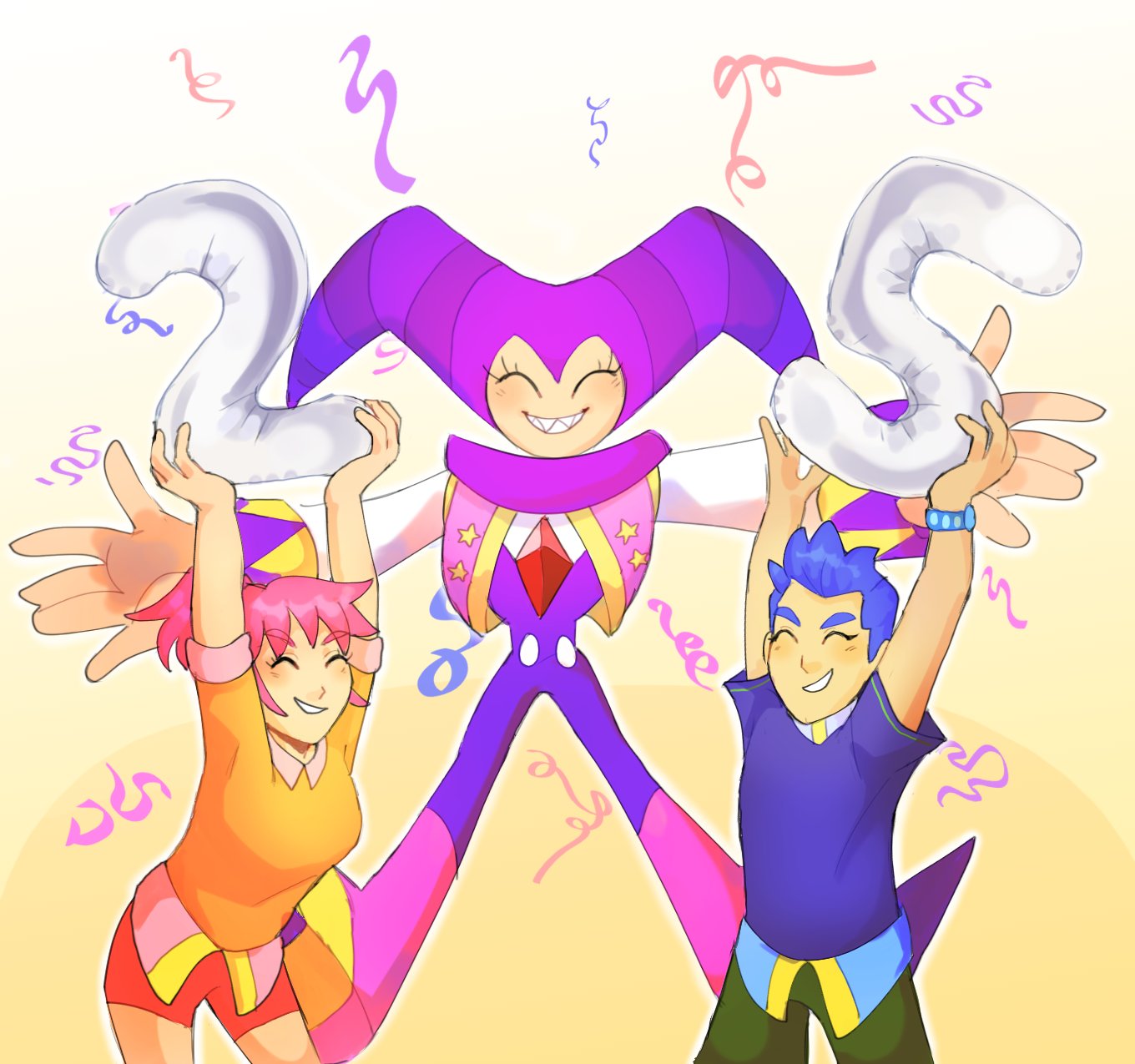 Prince shared this awesome picture of NiGHTS, Elliot and Claris~!
Rail of Light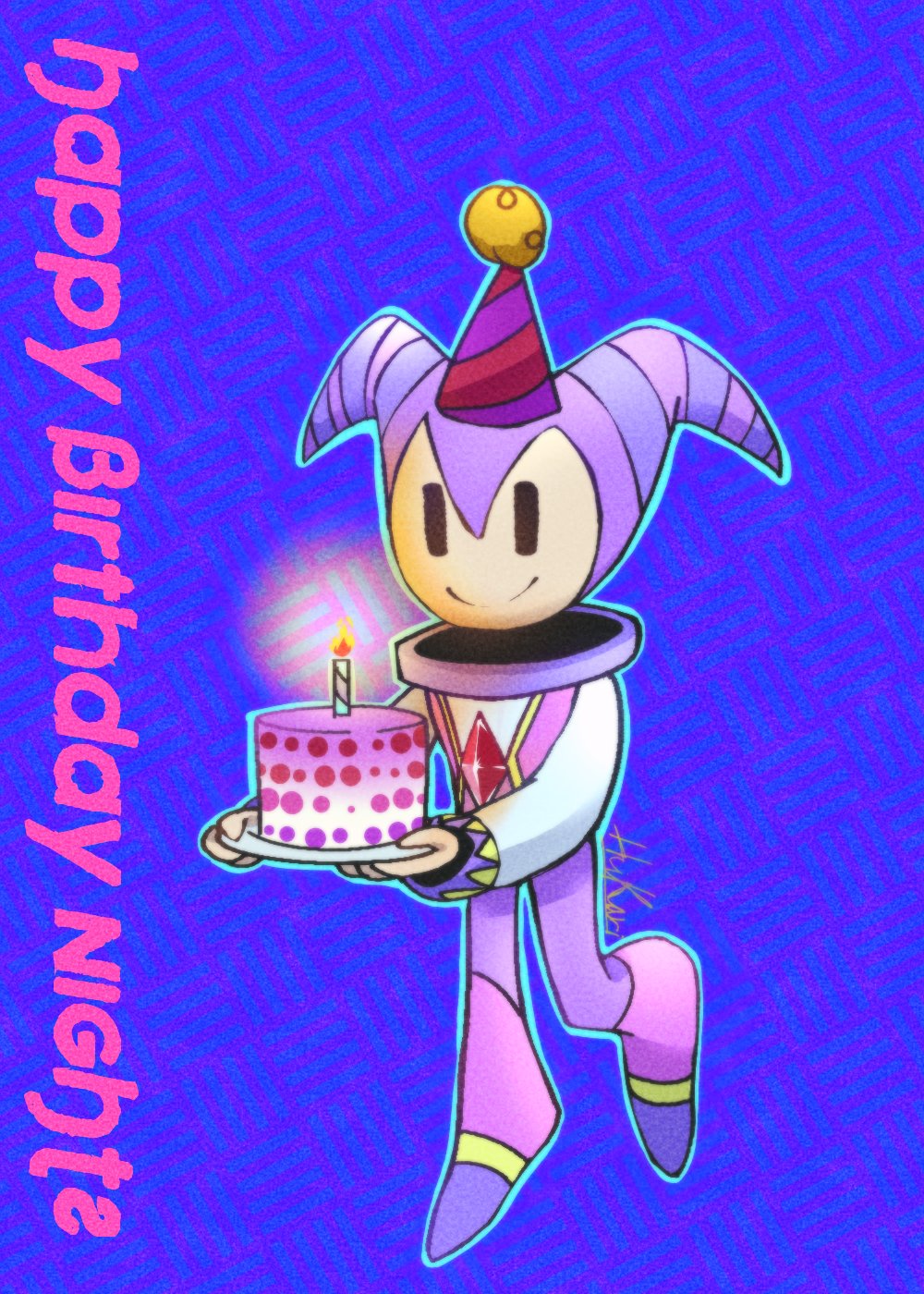 Rail of Light shared this delightful picture of NiGHTS with some cake~!
RiDEL
RiDEL shared this sneak peek at an in depth look at a video essay about NiGHTS! Can't wait for the full thing now~!
SpiritShackle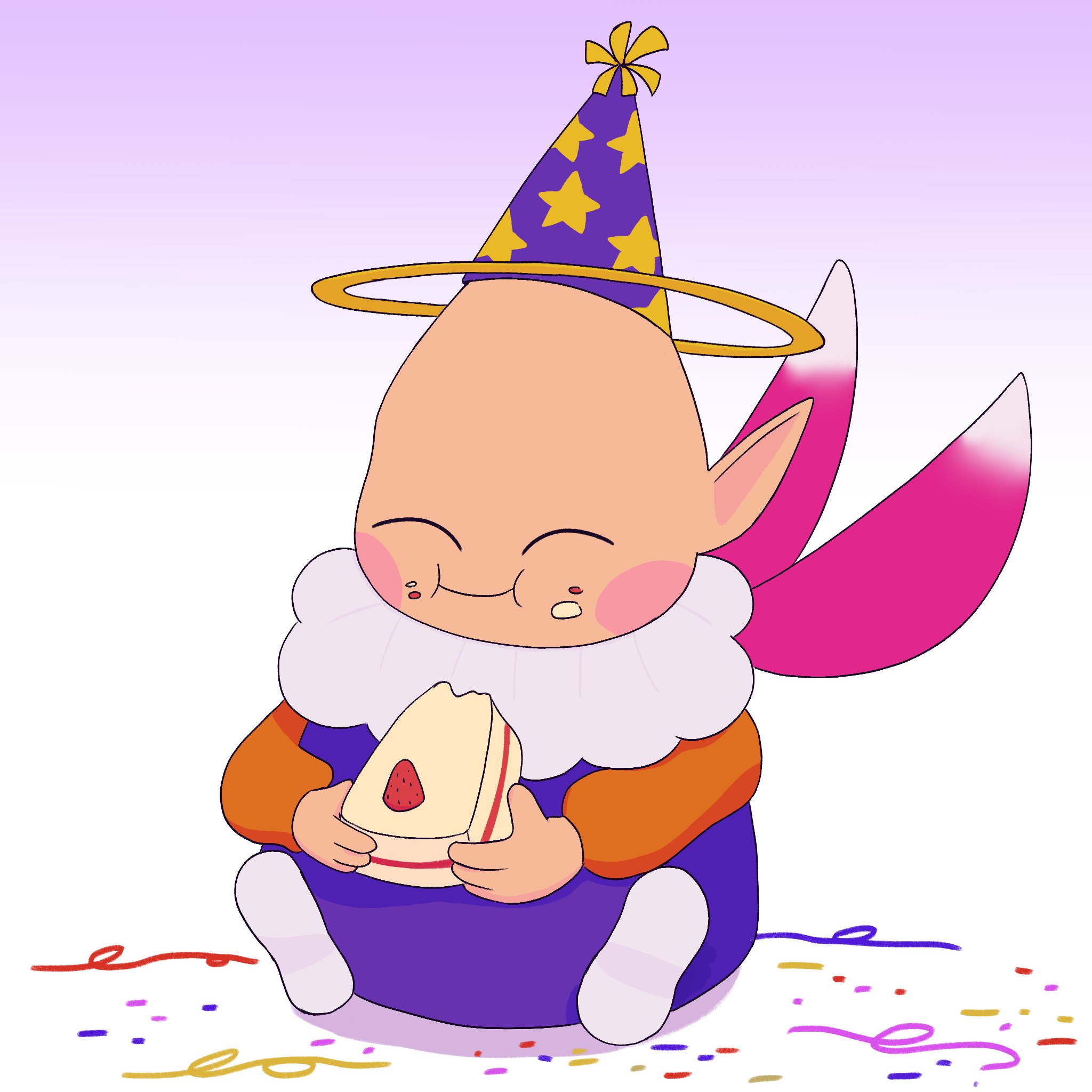 SpiritShackle shared this lovely picture of a Nightopian eating a piece of cake~!
Tiago into Dreams
Tiago into Dreams shared this tweet to celebrate NiGHTS' 25th, I hope the confetti was easy to clean up haha~!
TragedicArt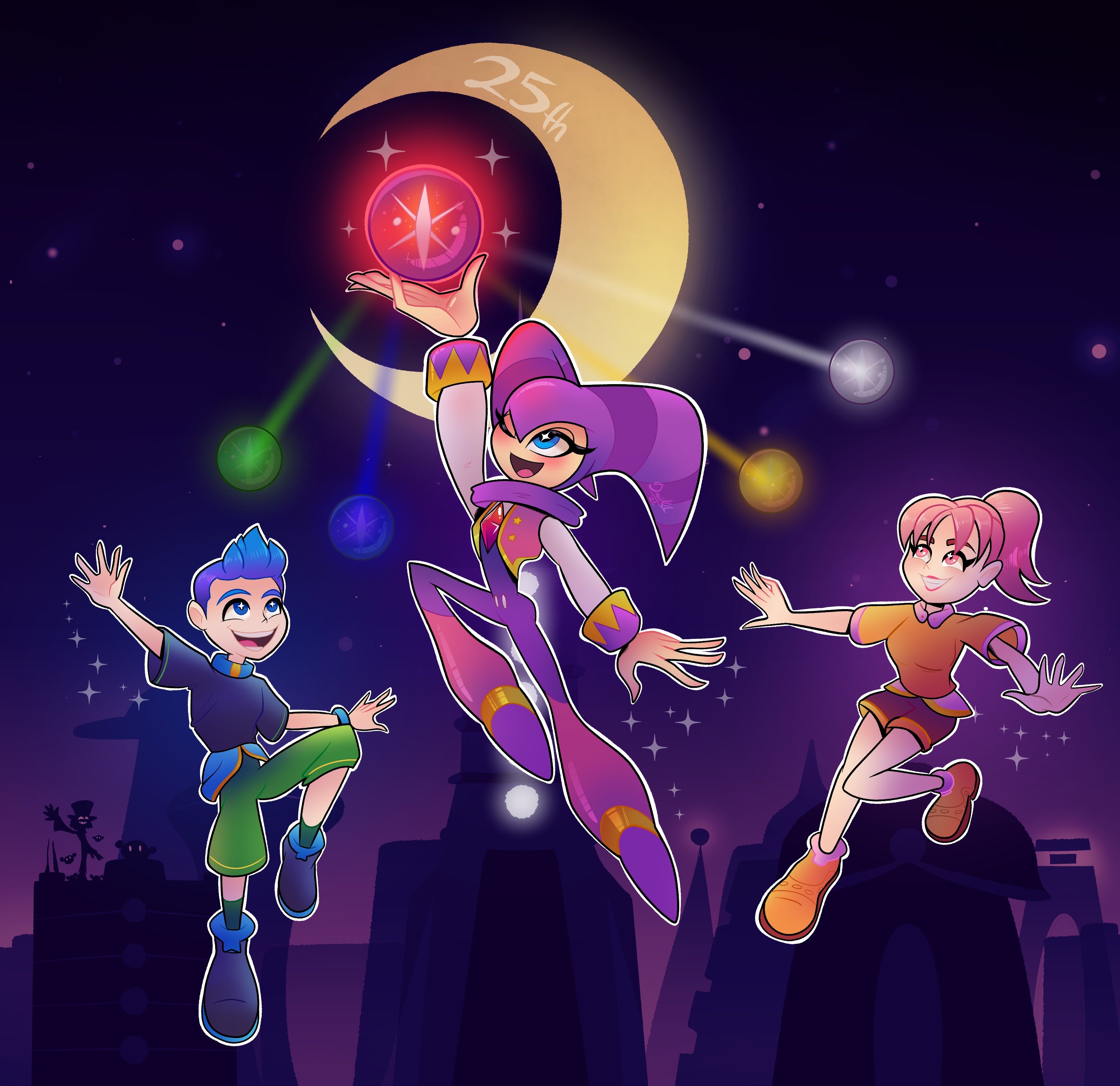 TragedicArt shared this outstanding piece of NiGHTS, Elliot and Claris with some special guests in the background~!
Tsukino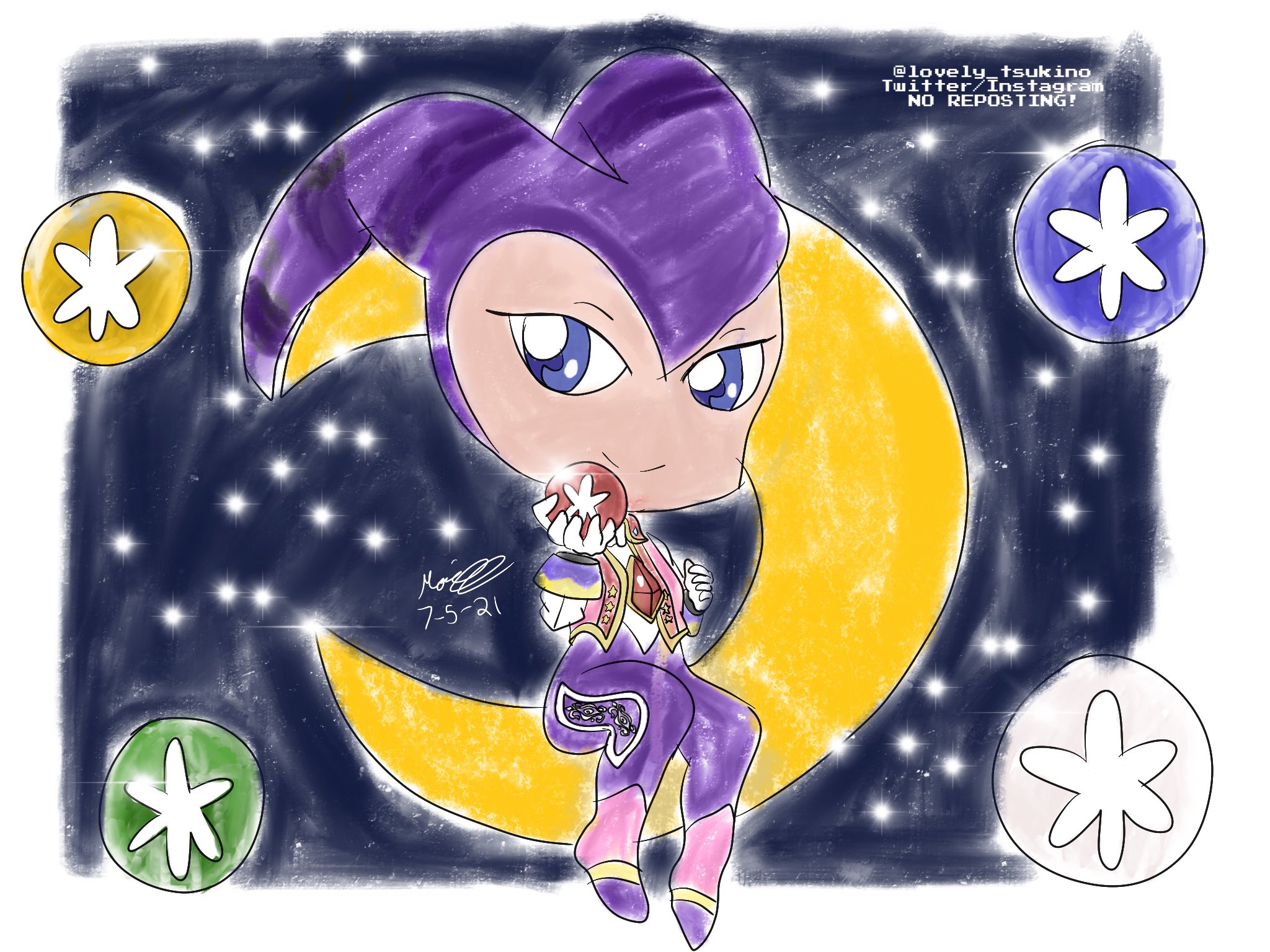 Tsukino shared this cute piece of NiGHTS holding the red Ideya~!
Viperxmns

Viperxmns shared this incredible picture of Nightopians carving the NiGHTS statue from Soft Museum!
It IS the franchises Silver Jubilee after all~!
Willowshine / Elijah Perez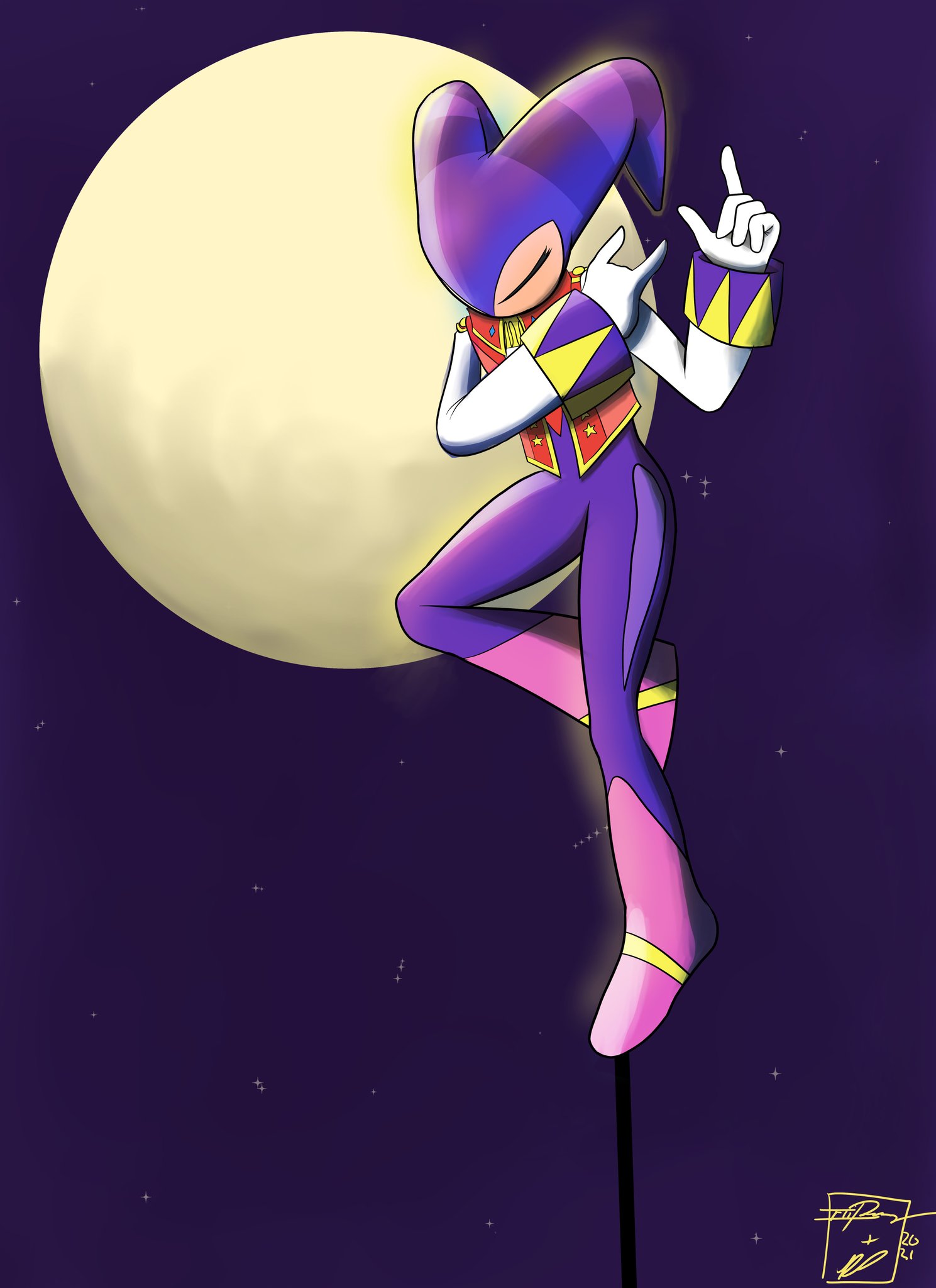 Wife/Husband combo Willowshine and Elijah Perez shared this lovely collab piece of a moonlit NiGHTS atop a spire~!
YaBoiAnthonee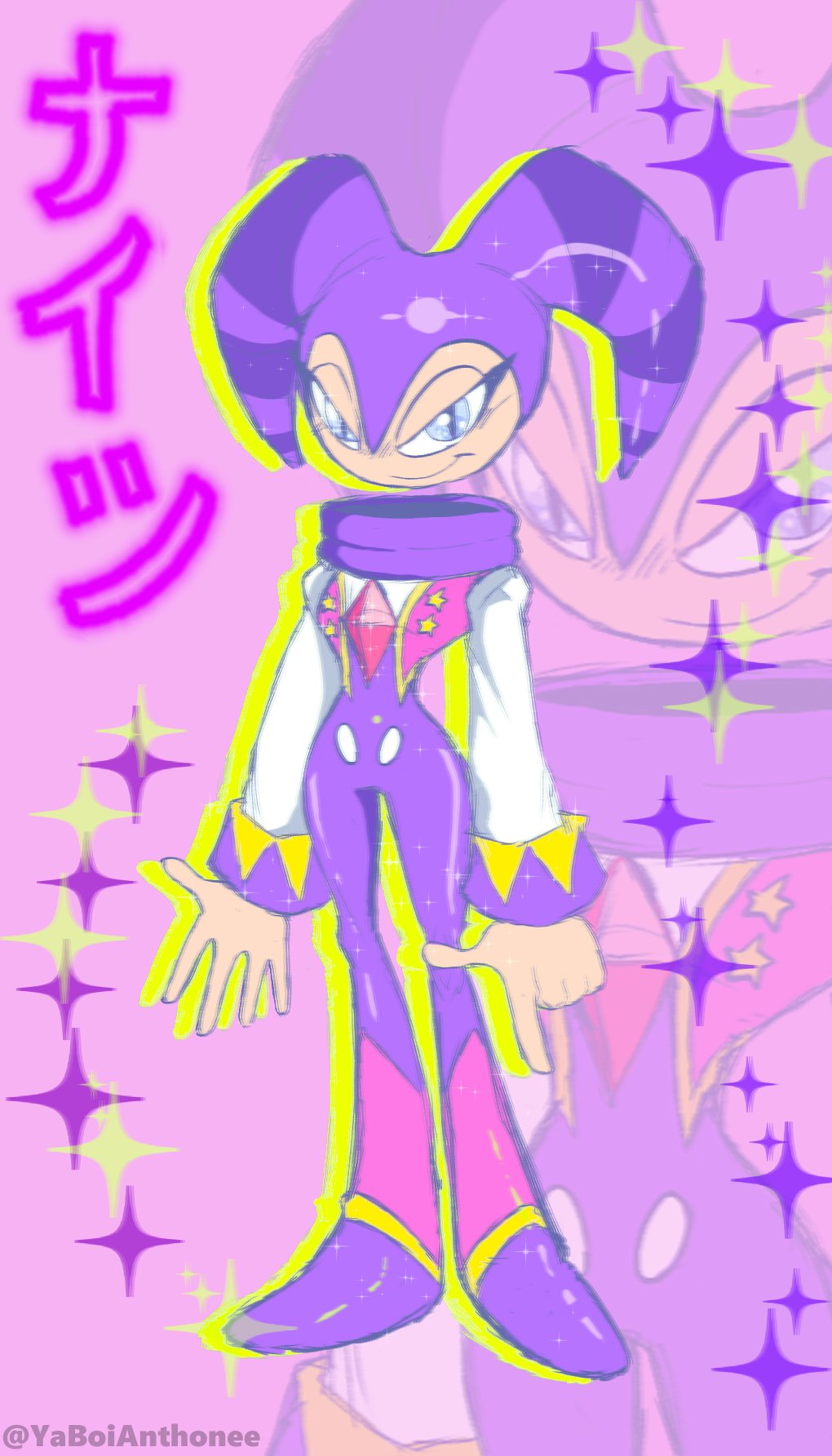 YaBoiAnthonee shared this really cool popart style picture of NIGHTS~!
Yuki Chan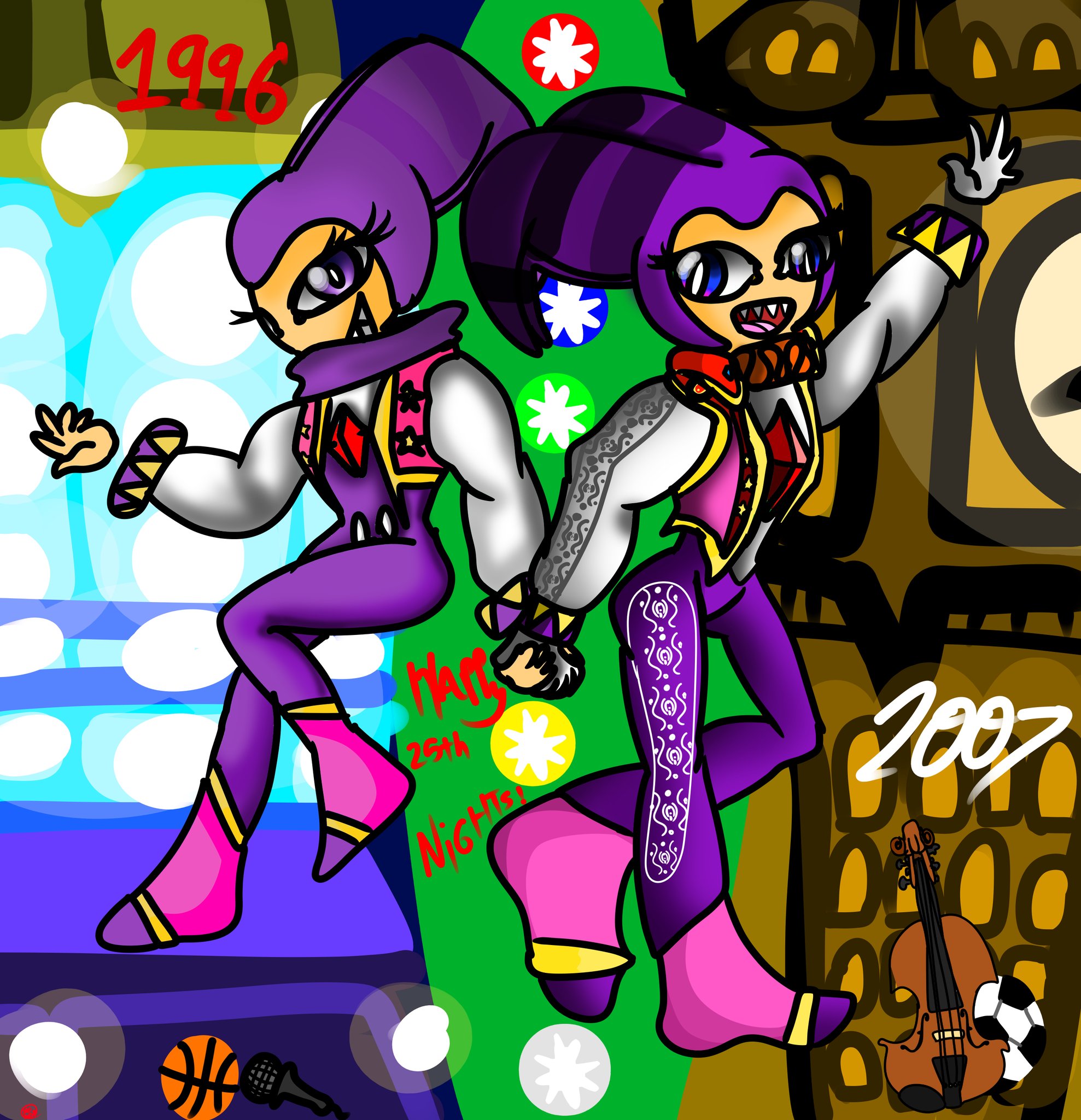 Yuki Chan (18+ past the link) shared this intricate piece that celebrates both NiD and JoD~!
ZAC_IMPACT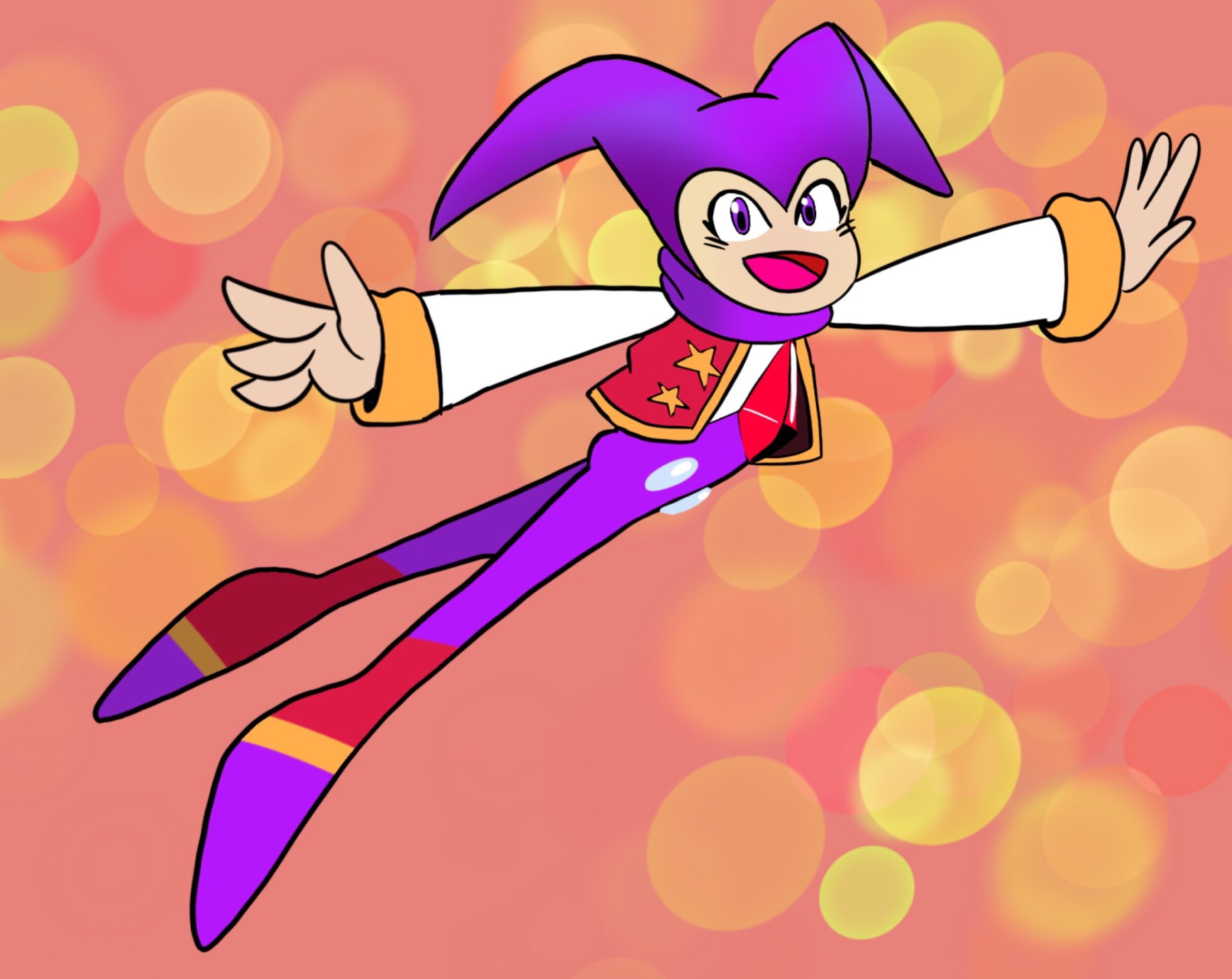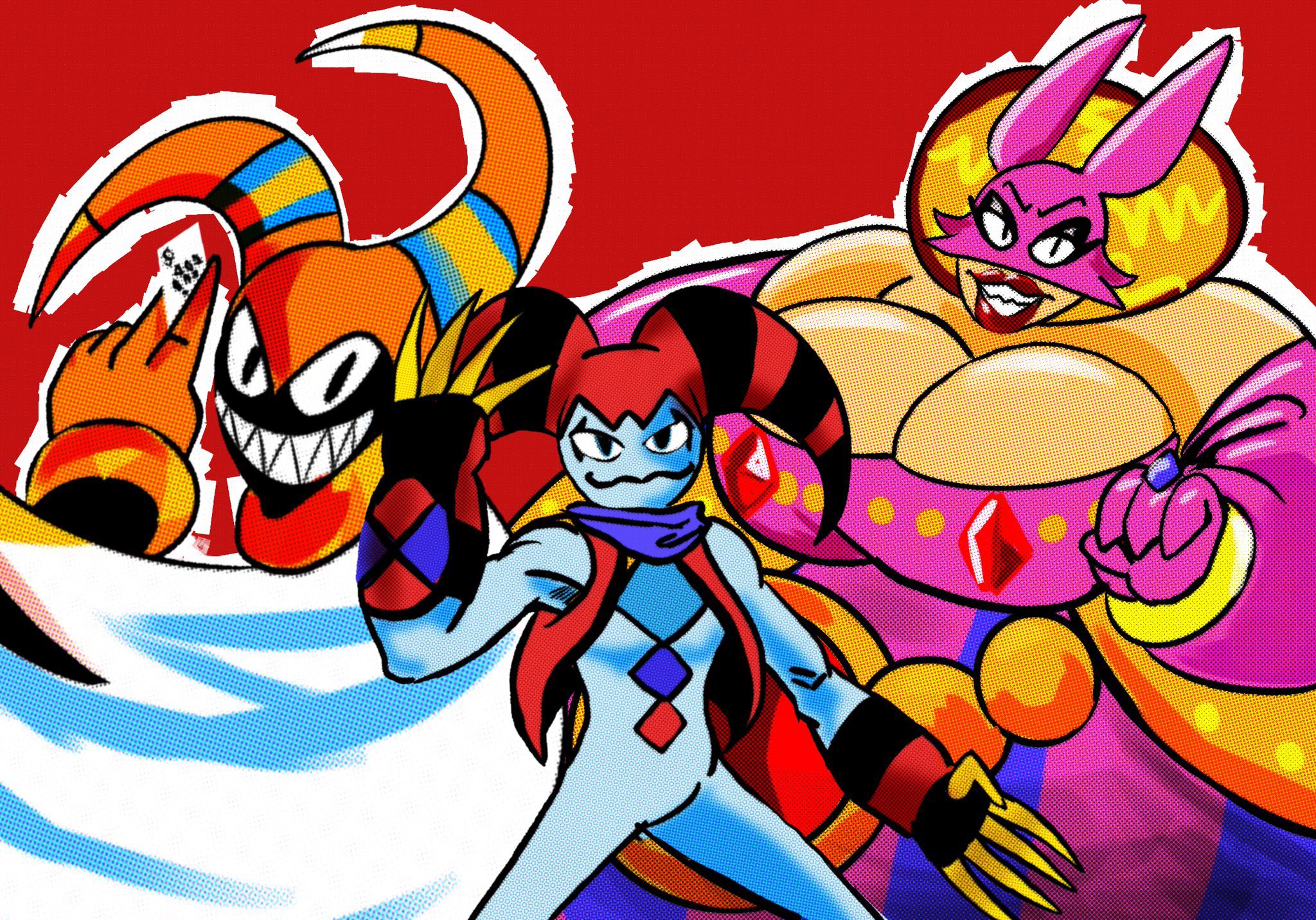 ZAC_IMPACT shared these incredible pictures of both NiGHTS and some of his Nightmaren siblings~!
What a talented bunch you are! I'm proud to place my work next to yours, keep up the great work and I hope to see you all
presenting future works to the Community Posts~!
If you'd like for your NiGHTS related artwork/project to be included here, make sure to @ us on twitter or email us at nid.contact.us@gmail.com!
Next milestone is the 30th, until then Don't Forget NiGHTS~!